RICHMOND TIMES DISPATCH, Sunday, July 1, 2018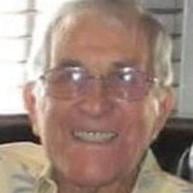 EWBANK, Kenneth R., 85, of Leesburg, Florida, formerly of Richmond, Virginia, passed away on June 28, 2018. He is survived by his wife, Faye, of almost 40 years; five children and three grandchildren.
I am so very glad that my Blog posting a few days ago did reach many of you. I am so grateful for all the wonderful memories that poured in from our family and friends. Yes, Ken was quite a guy!!
I think I have decided to take a trip to Richmond in the Fall to have a small memorial service for Ken at the cemetery where we already have niches waiting for our ashes. And, on Ken's birthday, December 14th, I'd like to have a memorial service for him at our home here in Hawthorne at Leesburg. I think that's a good plan so I don't have to plan anything now. I do hope that some of you will be able to join us.